Polertiek nominated for Dutch Interactive Awards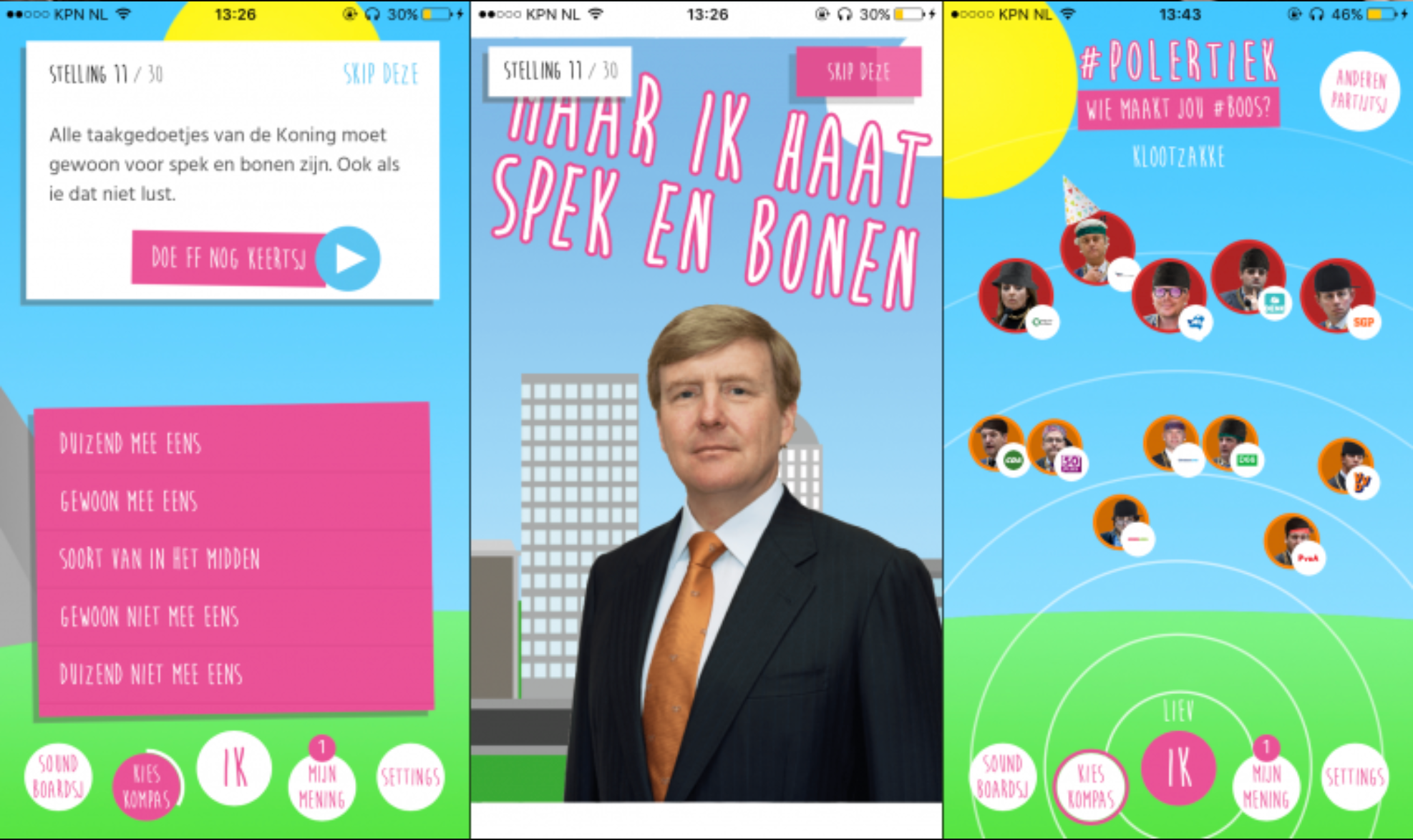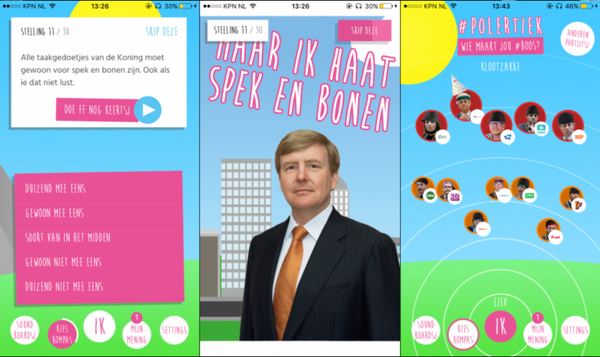 Polertiek, an app built by Elastique and BNNVARA and using the API of Kieskompas that we've built, has been nominated for the Dutch Interactive Awards!
Polertiek
Polertiek was an initiative by #BOOS, a YouTube channel where Dutch presenter and extremely funny Tim Hofman joyfully helps people with their quarrels, often with large companies being their sometimes difficult selves. This results in the most hilarious situations, like occupying hallways with confetti cannons and other pacifistic, but revolutionary, warfare situations.
What's #BOOS
https://www.youtube.com/channel/UCc0kHafEIzm6PiqyrsC5lyg
Nomination: